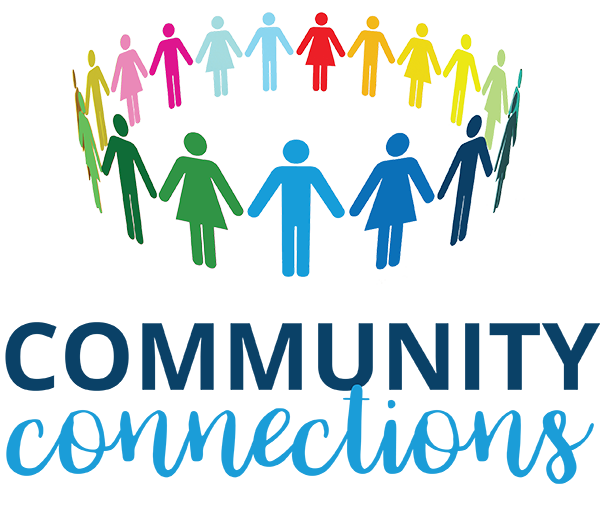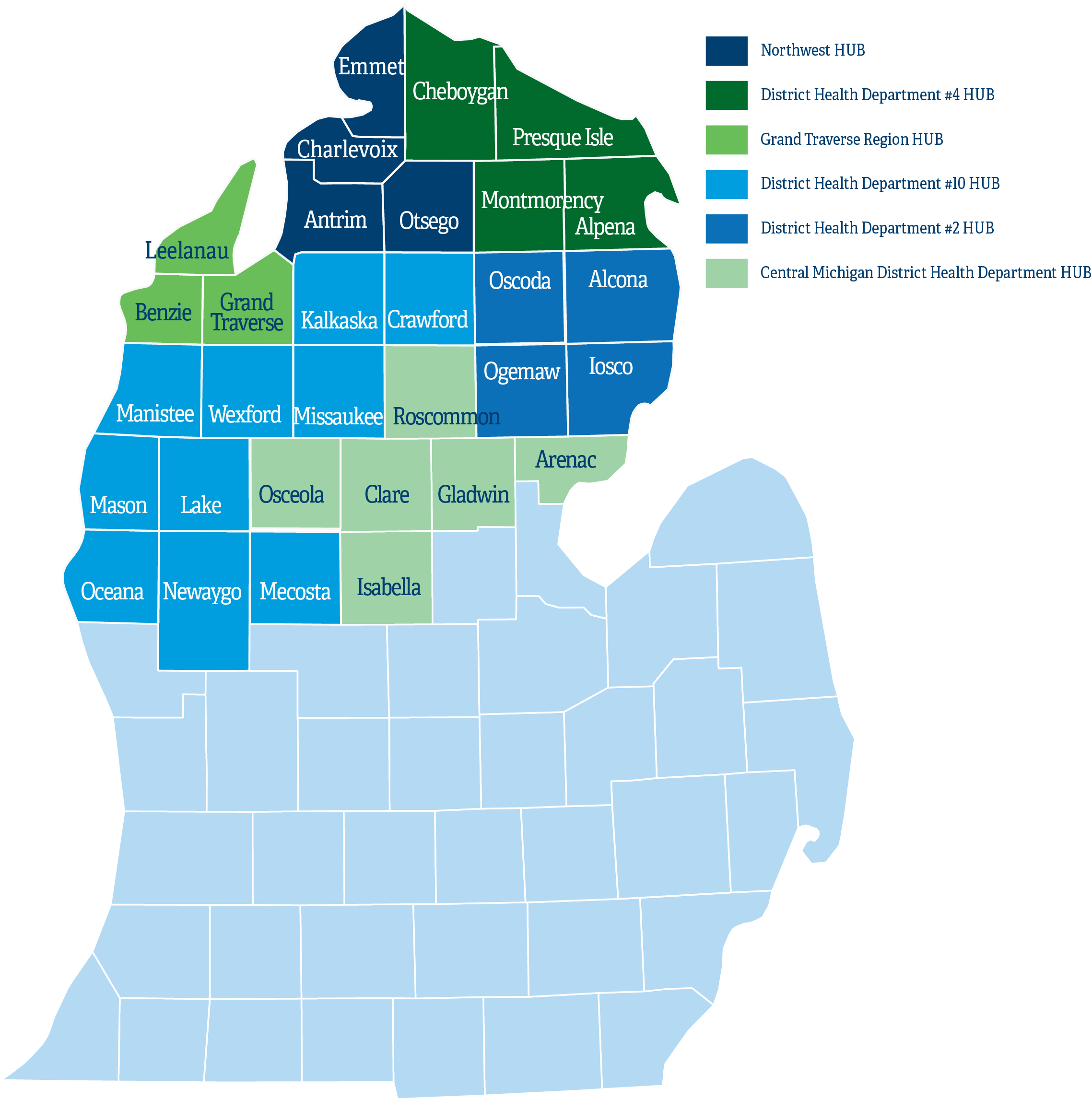 Community Connections utilizes a proven Pathways Community HUB Institute model to help communities come together to support their under-resourced residents and to improve health and well-being.
Through the use of Community Health Workers (CHWs), this model allows for communities to build a transformative and sustainable community-based care coordination network. CHWs are highly trained to engage with community residents who may be at risk for poor health and social outcomes. They help individuals develop a care plan based on identified risks and needs and then get them connected to resources in order to improve their health.
In northern Michigan, there are six Community Connections HUBs that serve a total of 31 counties.
Northwest HUB – serving Antrim, Charlevoix, Emmet, and Otsego counties
Grand Traverse HUB – serving Benzie, Grand Traverse, and Leelanau counties
District Health Department #10 HUB – serving Crawford, Kalkaska, Lake, Manistee, Mason, Mecosta, Missaukee, Newaygo, Oceana, and Wexford counties
Central Michigan District Health Department HUB – serving Arenac, Clare, Gladwin, Isabella, Osceola, and Roscommon counties
District Health Department #4 HUB – serving Alpena, Cheboygan, Montmorency, and Presque Isle counties
District Health Department #2 HUB – serving Alcona, Iosco, Ogemaw, and Oscoda counties
What happens if a client has a need?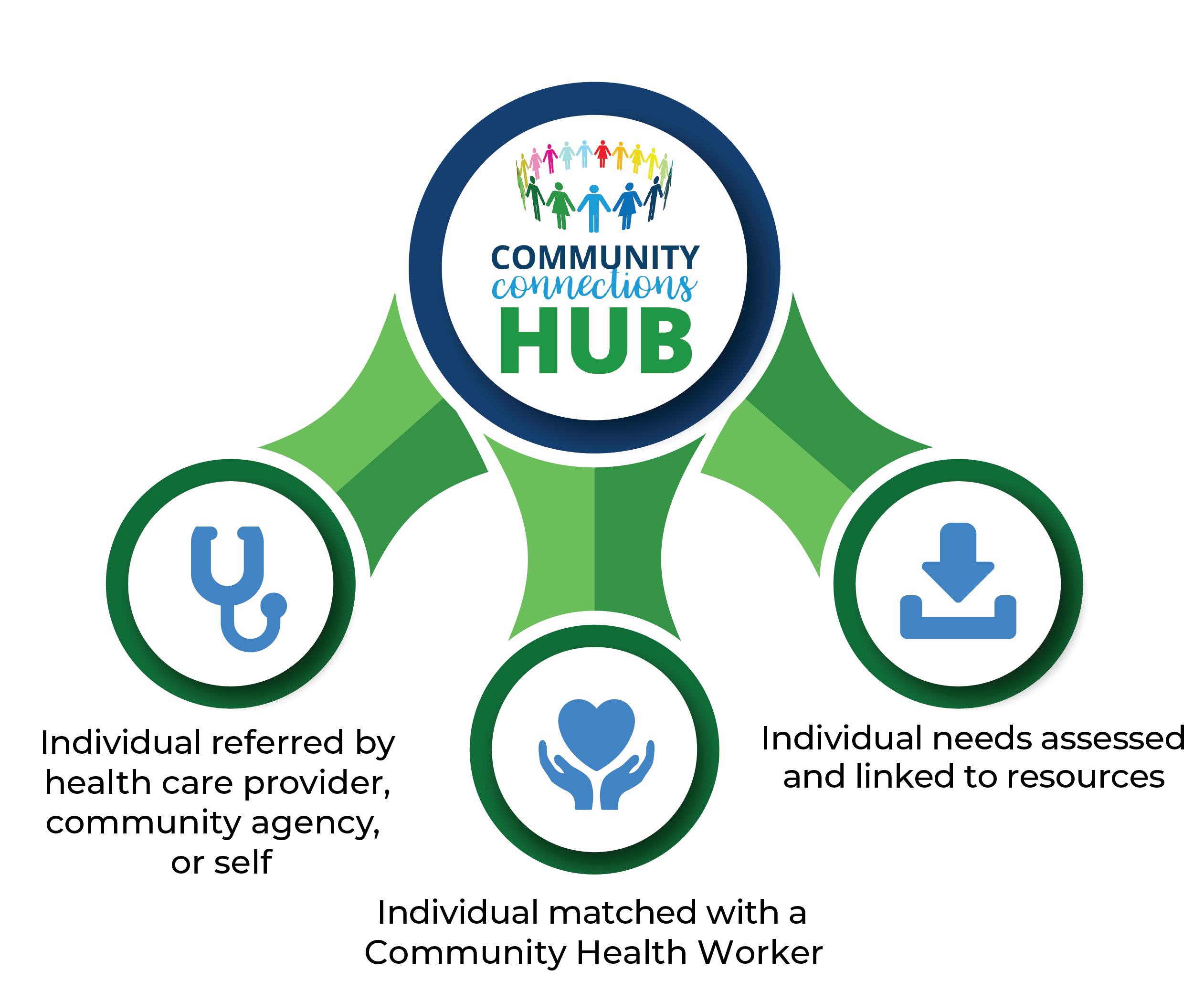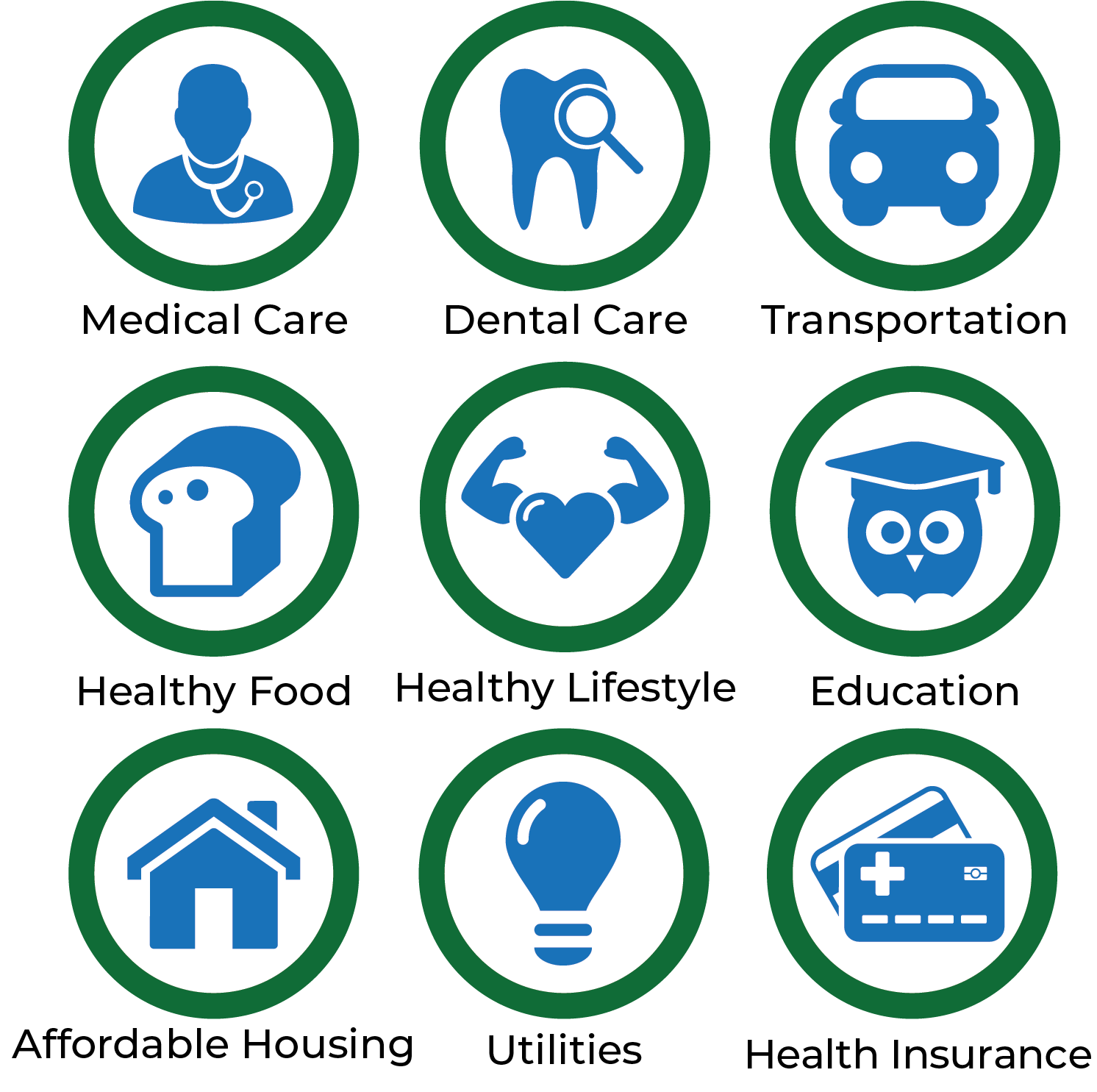 Community Connections Funding Partners